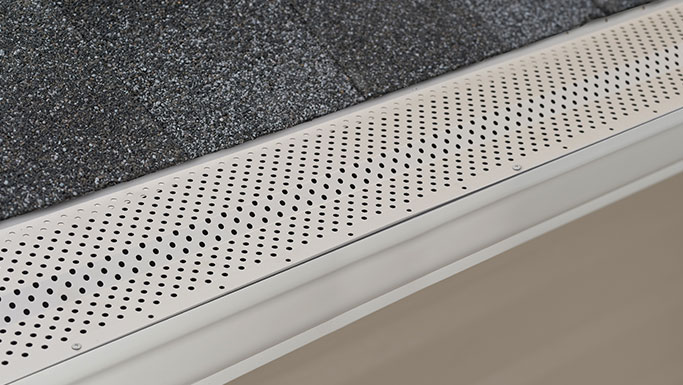 Gutter Guards
Our professionals install many types of gutter covers and guards, from solid aluminum hoods to high-end aluminum screens. Our premium gutter covers can withstand years of abuse and falling debris. We can make sure you never have to climb a ladder again!
If you need gutter or downspout repairs, please call us. We are seamless gutter experts serving the greater Boston area. With customer satisfaction as our top priority, you can expect prompt, exceptional service. Whether you need your gutters cleaned or no-paint soffit covers installed, rely on our experts.
When you've had enough of dragging out the ladder every time the gutters stop functioning the way they should, you most likely start researching leaf protection. Do you need leaf guards, gutter guard, leaf screen, gutter cover? With so many products out there at all different price points, how can anyone make an educated decision on what product will best serve their needs and work as advertised on their home? Allow us to help.
A Roofing Contractor You Can Trust
For a limited time only, take advantage of our FREE exclusive 17-point inspection of your roof. Our friendly, no pressure roofing expert will advise on the most cost effective way to fix or replace your roof!