Gutters & Downspouts
Downspouts
If you are in the market for gutter installation, GutterPro is your source for all things gutters. We manufacture and install one of the widest varieties of gutter profiles with downspouts to match in Massachusetts and Rhode Island. Whether you are looking for aluminum gutter, copper gutter, wood or fiberglass gutter, GutterPro is your go-to gutter company.
Aluminum 
Are you in the process of replacing or installing new gutters to your home or property? Aluminum Gutters are a popular choice with homeowners for a variety of reasons. One of the most economical benefits of choosing aluminum gutters is that they will never rust. Combine that with a relatively inexpensive price point. These are the top reasons that account for the rise in popularity with aluminum gutters.
Anyone who lives in Buffalo knows that our weather can be harsh and unpredictable. With aluminum gutters, you can rest assured knowing that this material is going to last and give you your money's worth. The average life span of an aluminum gutter is about 30 years and they don't require any special upkeep to maintain their look. Of course to extend the life of any gutter material that you choose, we recommend regular gutter cleaning and maintenance.
Gutter Guards
Our professionals install many types of gutter covers and guards, from solid aluminum hoods to high-end aluminum screens. Our premium gutter covers can withstand years of abuse and falling debris. We can make sure you never have to climb a ladder again!
If you need gutter or downspout repairs, GutterKing is your premier choice. We are seamless gutter experts serving Western New York. With customer satisfaction as our top priority, you can expect prompt, exceptional service. Whether you need your gutters cleaned or no-paint soffit covers installed, rely on our experts.
When you've had enough of dragging out the ladder every time the gutters stop functioning the way they should, you most likely start researching leaf protection. Do you need leaf guards, gutter guard, leaf screen, gutter cover? With so many products out there at all different price points, how can anyone make an educated decision on what product will best serve their needs and work as advertised on their home?
GutterPro has installed millions of feet of gutter in Massachusetts and Rhode Island over the last 40+ years. Along the way, we have seen many products come and go from the marketplace. The major separation between the leaf protection products is that some are guaranteed and most are not guaranteed. We have narrowed our offerings down to two products manufactured by Englert Metals, Englert LeafGuard and Englert MicroGuard.
Englert LeafGuard is our guaranteed, no clog gutter system that was added to our product line in 1993.  The LeafGuard Brand system revolutionized the industry, by providing a one-piece system for residential and light commercial applications, with a lifetime, clog-free guarantee, and a Limited Lifetime Warranty on its ScratchGuard® paint finish. After 20+ years of installations, it is the only system we stand behind with a lifetime no-clog warranty.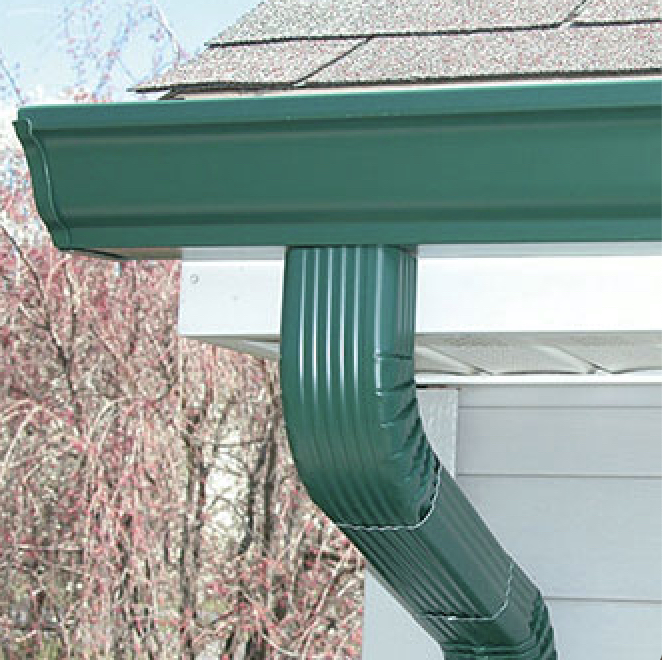 A Roofing Contractor You Can Trust
For a limited time only, take advantage of our FREE exclusive 17-point inspection of your roof. Our friendly, no pressure roofing expert will advise on the most cost effective way to fix or replace your roof!